BOGO Provides Winter Pest Control Services for the Twin Cities and Beyond! Just a Few of the Cities We Service For Include;
Wayzata, Minnetonka, Plymouth, and Eden Prairie.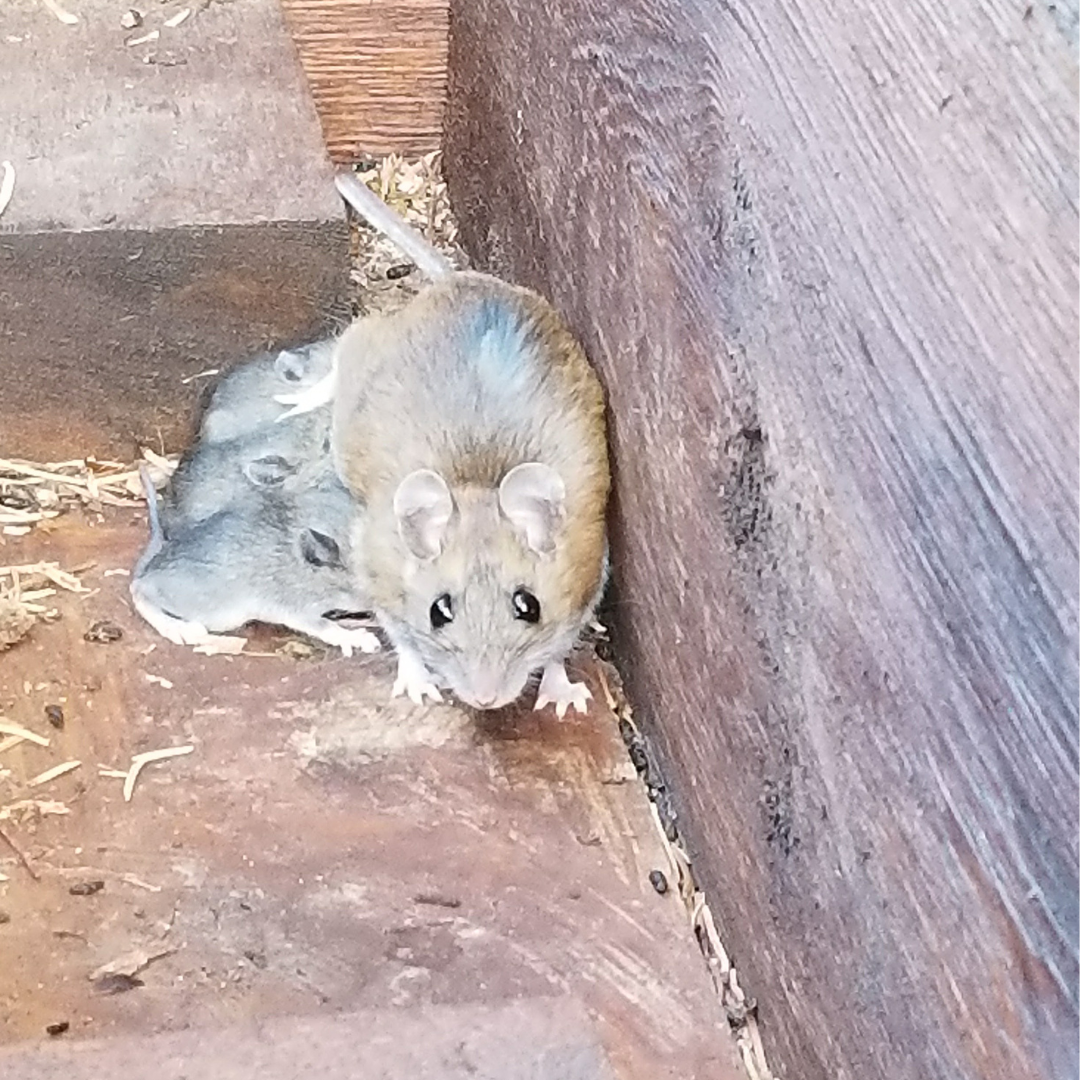 Mice breed all year long and can have up to 10 litters a year with 5-6 young per litter. These litters are more commonly found inside structures during the winter due to the freezing temperatures outside. This is one reason why a mouse problem becomes more apparent to home owners in the winter months.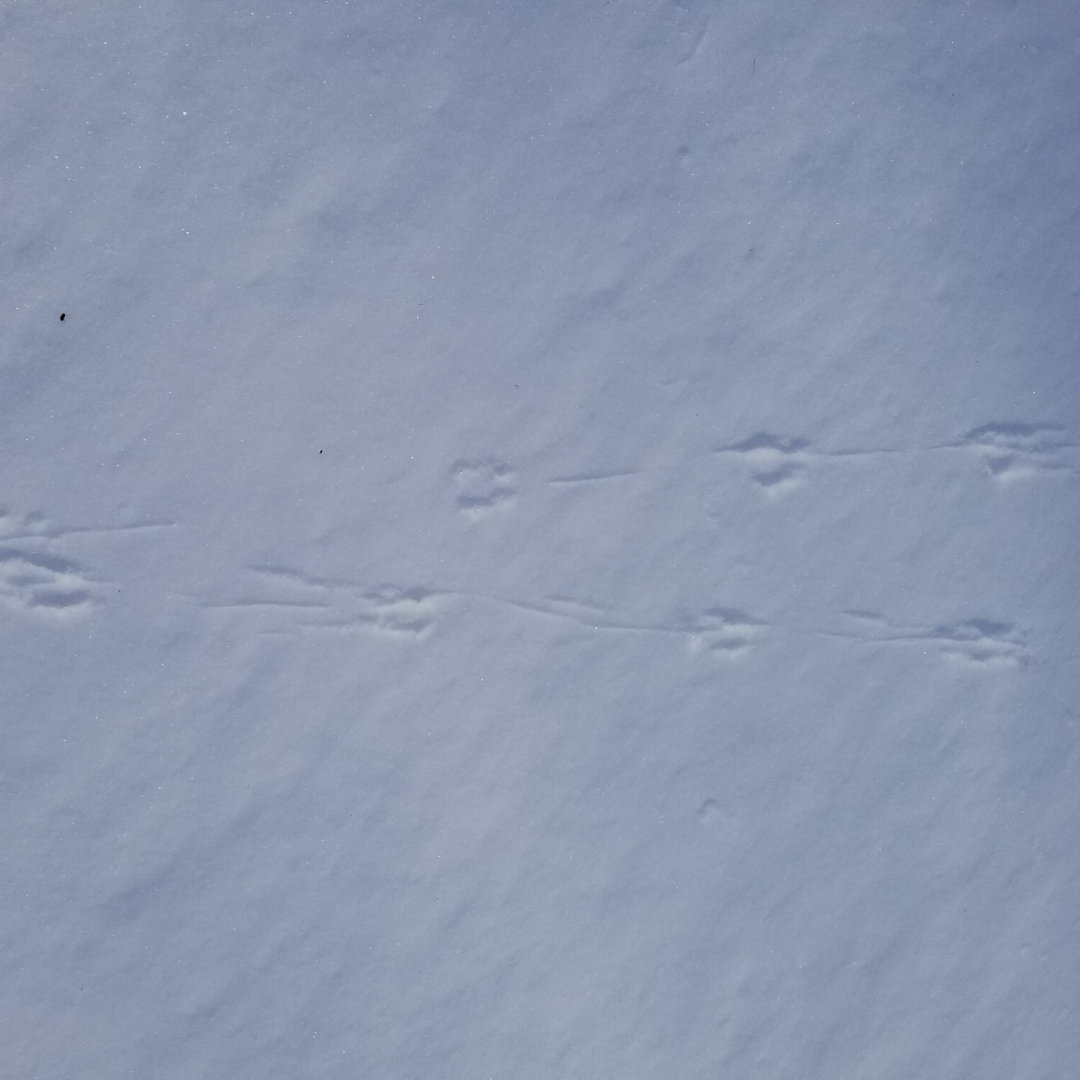 Identifying mouse tracks in the snow help us identify exactly where and how the mice are getting inside. One large giveaway for identifying a mouse track would be to look for a long line going in between the paw prints. This line is from the mouse's tail touching the snow.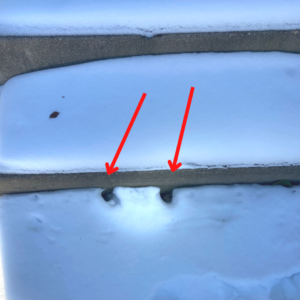 Mice Tunneling in the Snow
It's easy to see when mice are entering into a structure as they burrow tunnels underneath the snow. In this case you can see them getting under the back stoop of a home. Take a walk around your property and look for any small tunnels that are touching your home. This is an easy way to find entry points into the structure.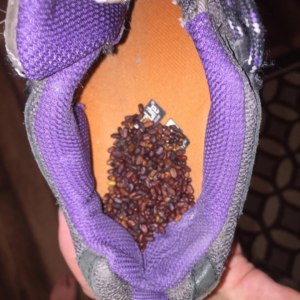 Mice Storing Food for Winter
Mice have 2 jobs. 1 job is to breed and the other is to store and hoard food for the winter. Even in the winter mice will continue to go in and out of a structure to add to their stash. If they have access inside your home that is where most of the food will be stored during the winter months.
Click Below to Learn More About BOGO's Signature Mouse Service and For Tips on How to Keep Mice From Getting Inside your Home
Boxelder Bugs and Stink Bugs
Boxelder Bug & Stink Bug Mating Season
Boxelder bugs and stink bugs only lay eggs in the spring and summer. For stink bugs their mating season lasts from May to August. The female lays eggs under plant leaves and they hatch after 5 days. For boxelder bugs they lay their eggs in Maple and Boxelder trees in the spring. Most of the time it's underneath the leaves but sometimes inside the trees themselves. They then hatch 10-14 days later. Once you're seeing any of these insects inside in the winter. There is no mating or egg laying occurring inside your home.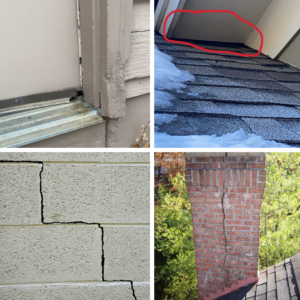 Boxelder Bug & Stink Bug Entry Points 
Some of the most common entry points for stink bugs are usually located along the roof line such as dormers, soffits, facias, or chimneys. Stink bugs are usually found overwintering inside attics. But both boxelder and stink bugs can squeeze through any small cracks whether that's in the foundation, siding, or behind door or window trims. Any gap is fair game. It's important to check your window screens and the weather stripping underneath your doors before winter.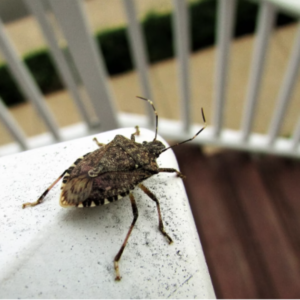 Why Spraying Inside in Winter is Not Effective
If you're seeing boxelders and stink bugs inside this winter it's too late! What we do on the outside in the fall is cover your home the best we can to provide a barrier that kills them before they get inside. Once it's too cold to spray outside we can't coat the interior of your home the same way. Since they fly it's much harder to spot and treat for them. If you are seeing an abundance this winter call the office to schedule a Spring and Fall service to prevent them from getting in next winter.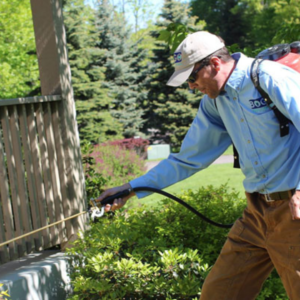 Boxelder/Stink Bug Treatment Options
The best time to treat boxelder bugs and stink bugs is during the last week of August and the first 2 weeks of September. The treatment is going to be more effective if it's on the house before the insects are. The spray BOGO uses sticks to the home for 2 months. Once you see an abundance of them in your home there most likely is already a population living inside. For the ones that make it inside the best way to get rid of them is by vacuuming them up.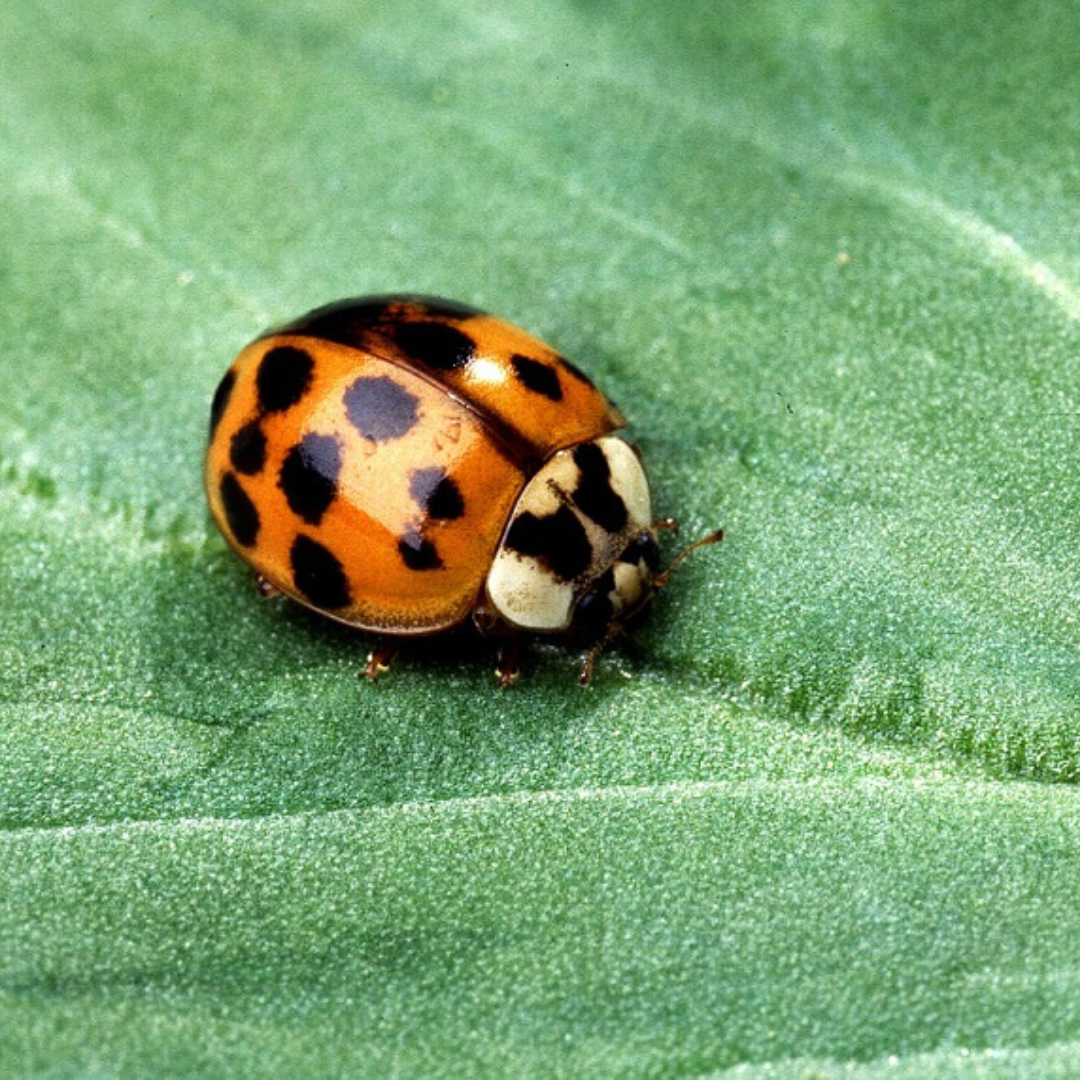 Asian Lady Beetle an Invasive Species
Asian lady beetles came to North America from Eastern Asia. In the late 1970s and 80s, they were released intentionally to help control the population of pecan aphids. Aphids are capable of destroying large fields of crops. Farmers all across North America are thankful for the beetles because they have been saving their crops from getting destroyed. They have been doing such a good job that their population in North America has skyrocketed and they are now invading people's homes in the winter.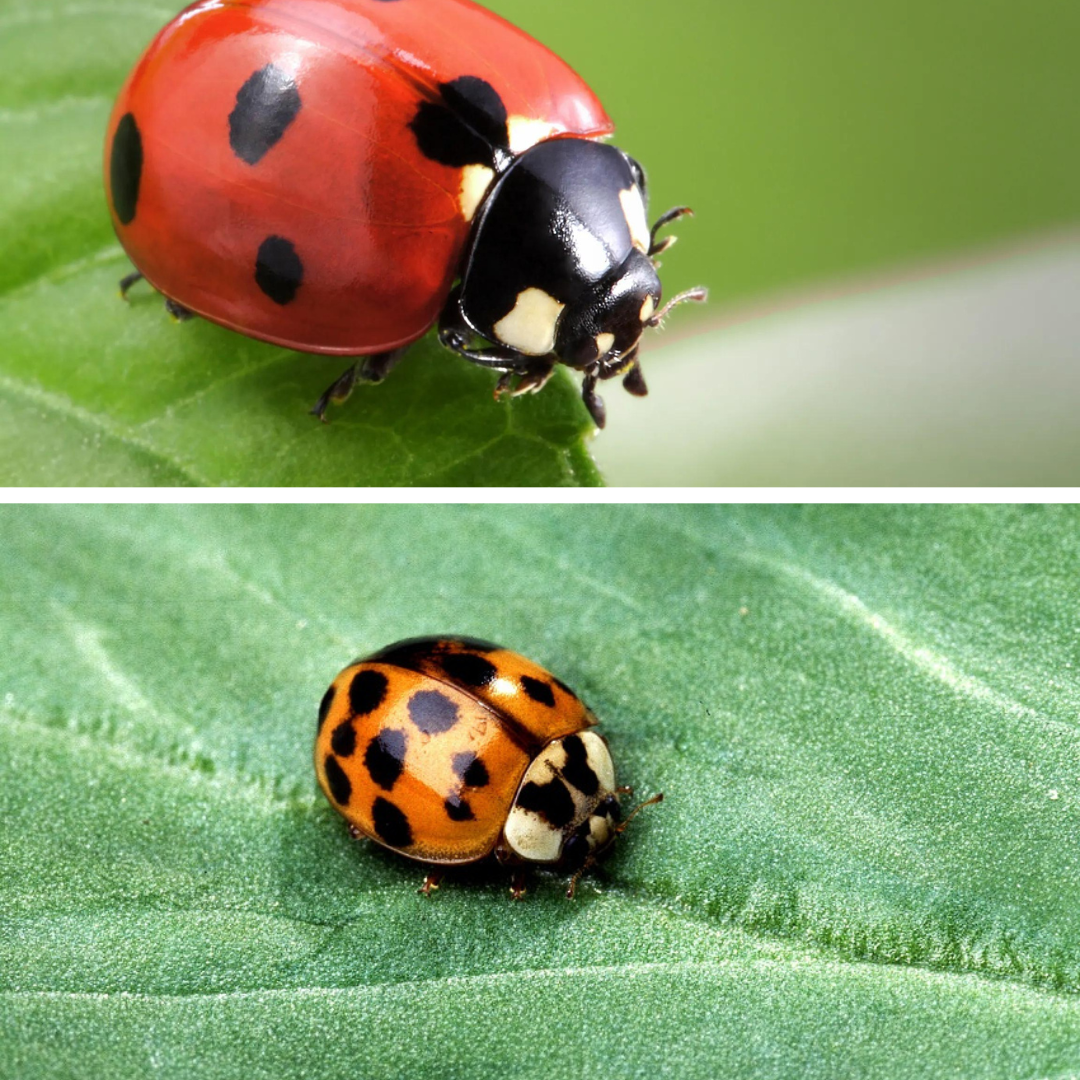 Asian Lady Beetles vs. Ladybugs
Asian lady beetles and ladybugs are commonly mistaken for one another. Ladybugs are not invasive like the Asian lady beetle. One visible difference comes from looking at the head. On top of an Asian ladybeetle's head is a black "M" whereas a Ladybug would have a mostly all-black head. Unfortunately for ladybugs, Asian ladybeetles are much more aggressive when it comes to eating. They will even eat their young or an adult ladybug if it's small enough.
Asian Lady Beetle Mating Season
Asian lady beetles start laying eggs in the early spring. The females lay their eggs on plants and the eggs hatch in 3 to 5 days. The beetle goes through a complete metamorphosis and has four life stages before becoming an adult Asian lady beetle. First the egg, larva, pupa then the adult. When the eggs hatch the larvae start searching for aphids and other arthropods to eat that land on the plant. It takes 15-25 days for the beetle to become an adult. When you're seeing the beetles inside in the winter they're not going to be reproducing or laying eggs inside your home.
Asian Lady Beetles Inside
Asian lady beetles make their way inside the same way as stink bugs and boxelder bugs. So it's important to seal any cracks in the siding, foundation, and around windows. Also, check your weatherstripping under your doors to make sure it's in good condition. If you are seeing any inside the best way to get rid of them would be by vacuuming them up. Unfortunately, pesticides work better on the outside in the fall than inside in the winter. Spraying a barrier on the outside of your home kills the beetles before they make their way inside. Be mindful with pets because if ingested Asian lady beetles can irritate a dog's gastrointestinal tract and in rare cases can be fatal!
To learn more about Asian lady beetles read our blog "These Beetles May look like Lady Bugs But Are Actually Asian Lady-Beetles."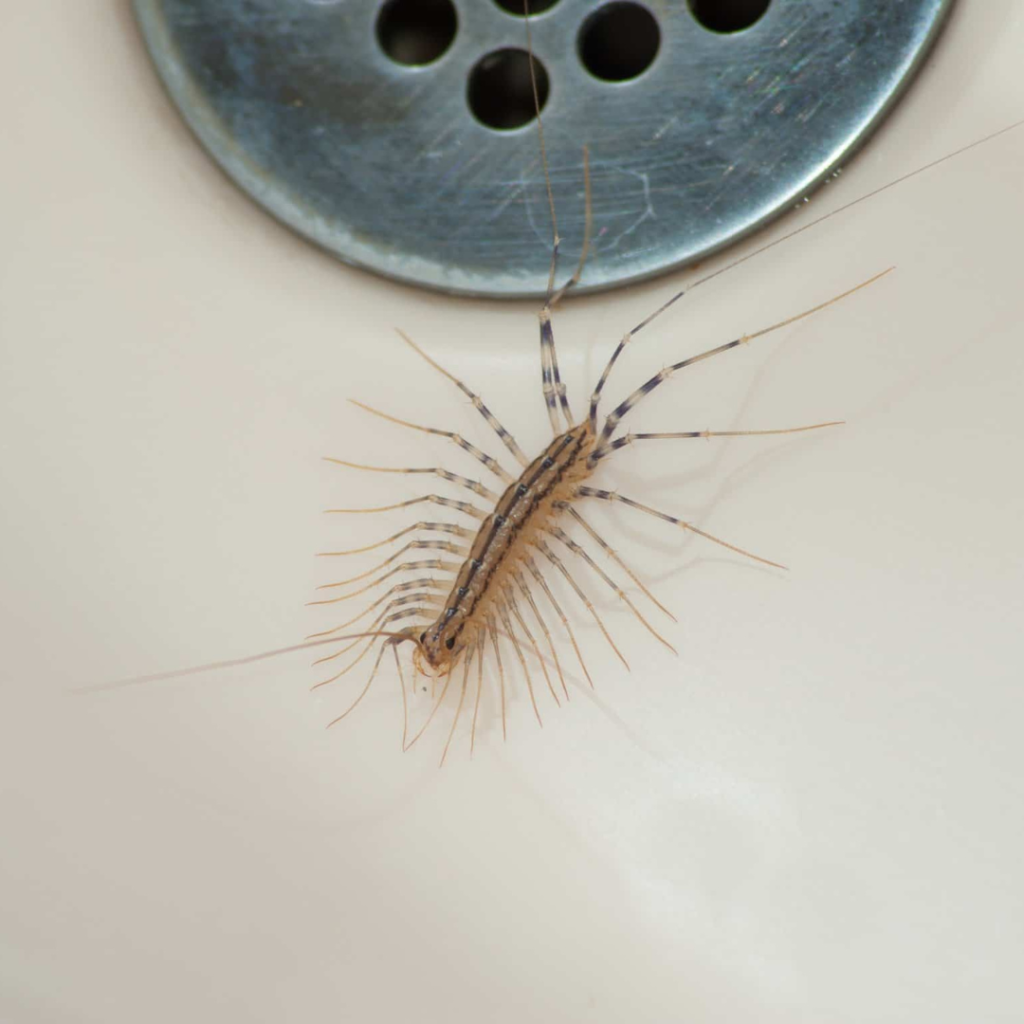 Habitat: Are nocturnal and live in moisture heavy environments 

inside

: sinks, drains, basements, crawlspaces, and potted plants and

outside

: under leaf litter, rocks, and rotting logs
Food: These are at the top of the food chain in the insect world. Will eat any insect that comes it's the way.
Threat: Use poison jaws to kill their prey but very rarely will bite humans since they are more scared of you than you are of them. Their jaws are also not large enough to puncture through human skin.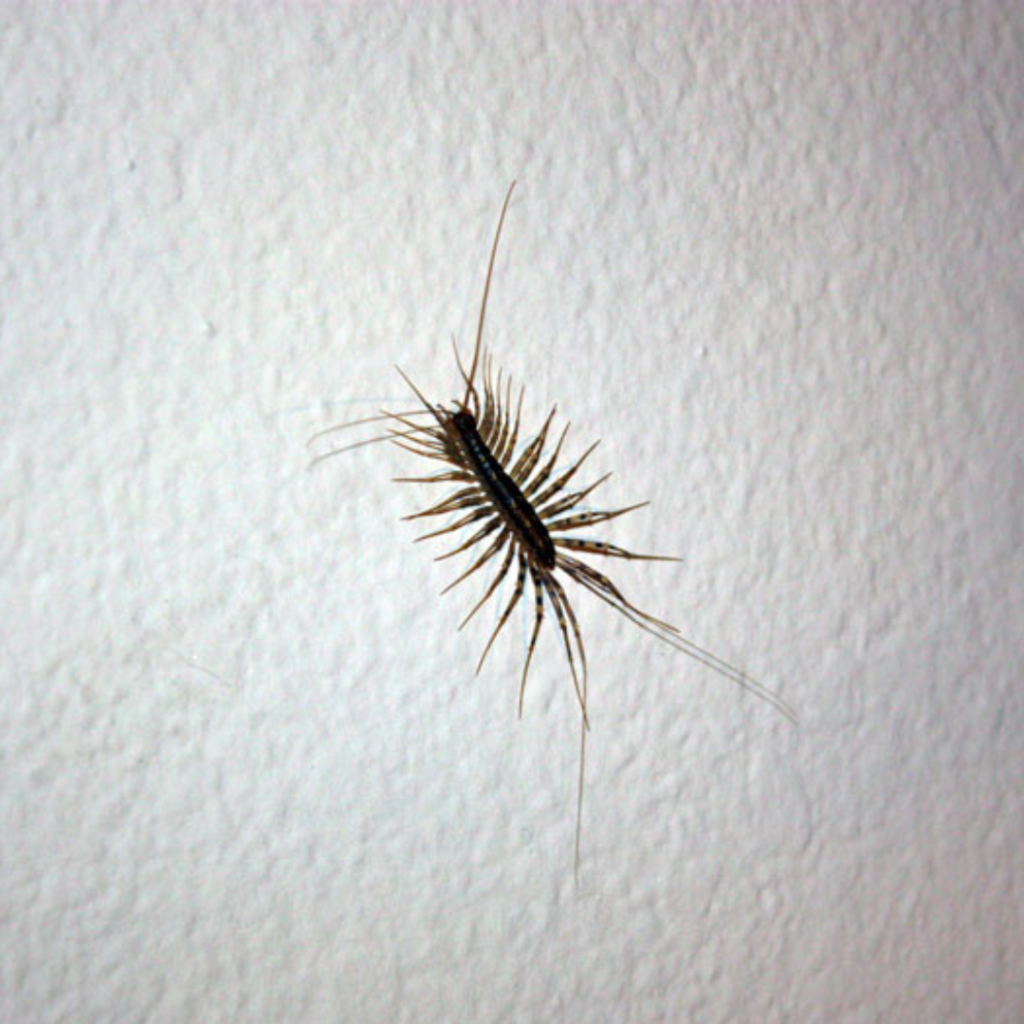 Why are you seeing centipedes inside?
If you're seeing an abundance of centipedes inside your home you most likely are dealing with another insect issue. House Centipedes are drawn to places where food is abundant. For a house centipede that would be a place with lots of insects. They also thrive in basements with lots of moisture and clutter which gives them places to hide. We recommend always keeping a dehumidifier inside your basement to help draw the moisture out.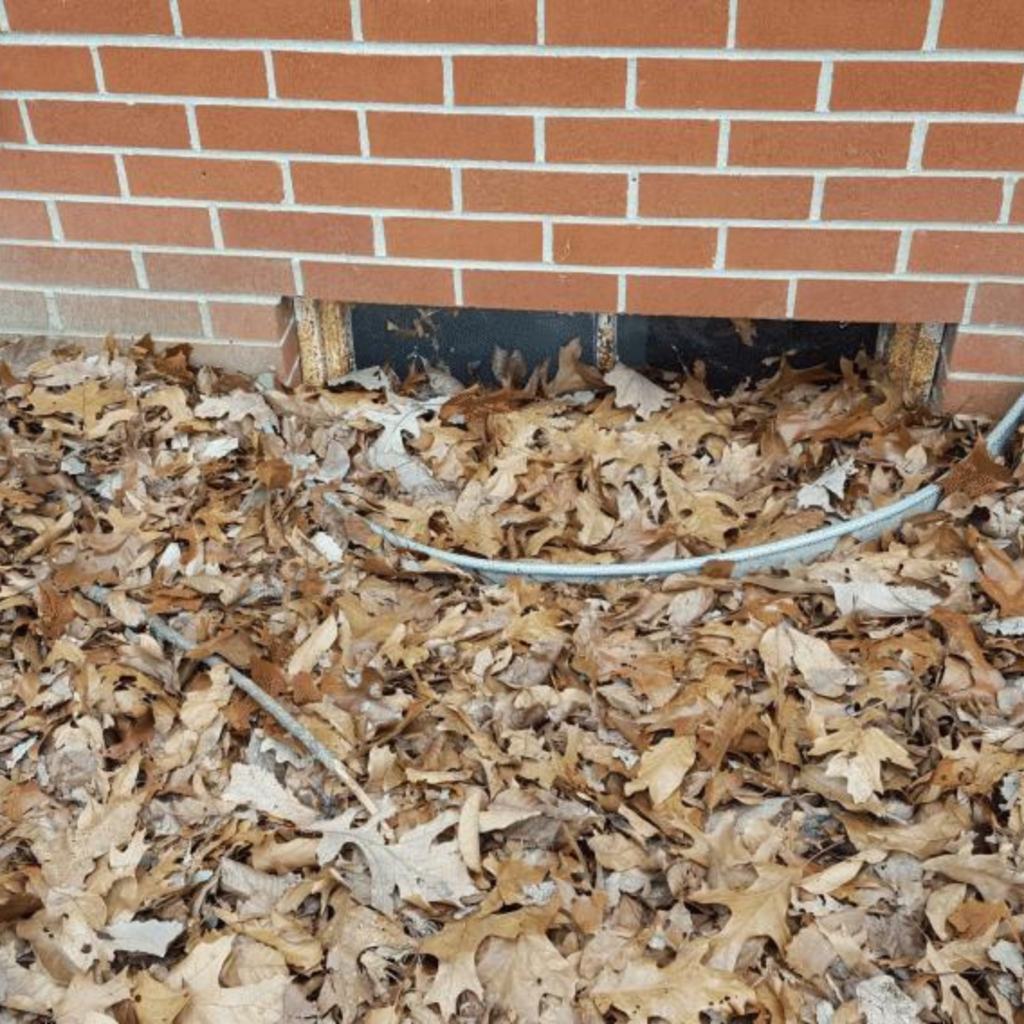 How to Get Rid of  House Centipedes
Clearing out all the leaf litter around the home, especially inside basement window wells will help mitigate the number of house centipedes getting inside the home. In the winter we offer to spray inside the basement to control the population that is already inside. BOGO also offers a spray treatment during the warm months where we treat around the exterior foundation that will kill them before they get inside.
To learn more about centipedes read our blog "The House Centipede – A fearful, but beneficial creature"
How Spiders Survive in the Winter
Spiders in Minnesota have a very special feature that allows them to survive and move around all winter. Once it starts to get colder spiders to produce a chemical that works as an antifreeze. The chemical is called polyhydroxy alcohol. This chemical allows spiders to be able to still move around in temperatures as low as 23℉!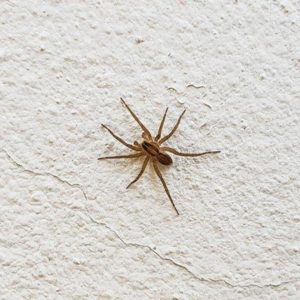 What Motivates Spiders to Come Inside?
In the fall spiders are determined to fatten up for the winter. They attempt to eat as many crawling and flying insects as they can before winter. Once there isn't anything left to eat outside that's when the spiders began making their way inside to feed on insects that may have used your home as a place to overwinter.
Best Places to Treat Inside
BOGO's winter spider treatment consists of spraying inside cracks and crevasses in the basement and spending a lot of time inside any unfinished rooms. Such as utility rooms or closets where all the wires, pipes, and hardware of your home are exposed. These areas are occupied by spiders because they are attracted to the moisture in the basement and because the wires and pipes are used as highways to get around the house. They also use the exposed ceiling to build webs to catch other insects.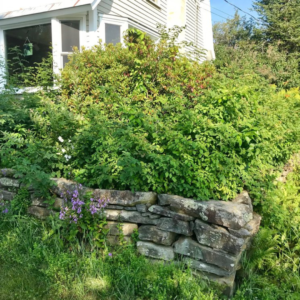 How to Keep Spiders From Coming Inside
Keeping any foliage or landscaping from touching the house is beneficial in mitigating the population of spiders entering into your home. We recommend having all plants trimmed back or planted at least 1 foot away from your house. Thick foliage around your home also acts as a habitat for mice and other insects.
To learn more about spiders read our blog "We Love Living Near Woods and Water and So do Spiders!"
Where do Ants Go in the Winter?
Most ants in the winter live inside insulated concrete foundations, underneath slabs of garages or slab-on-grade homes, heated floors, and floors of kitchens and bathrooms. Ants that live outside all winter find warm places under rocks and inside trees. On sunny days in the winter, the sun can heat the rocks and trees just enough to keep the colony from freezing.
What are Ants Attracted to in the Winter?
In the winter months ants change their diet to a more sugar based diet rather than a protein based diet. The reason for this is because ants use protein in order to help with egg laying and growing the colony. In the winter egg laying and brooding slow down significantly. This results in each ant having to fend for itself instead for the colony as a whole. Sugar allows the ants that are alive to conserve energy to help them stay warm and continue to forage for food and water.
Pavement Ants are one of the most common ants to see inside in the middle of winter in Minnesota. The reason why they are still able to be active in the winter is usually because of a heated floor or a home that is built slab on grade. These areas allow the ants to stay warm enough to move around and leave the nest to forage for food.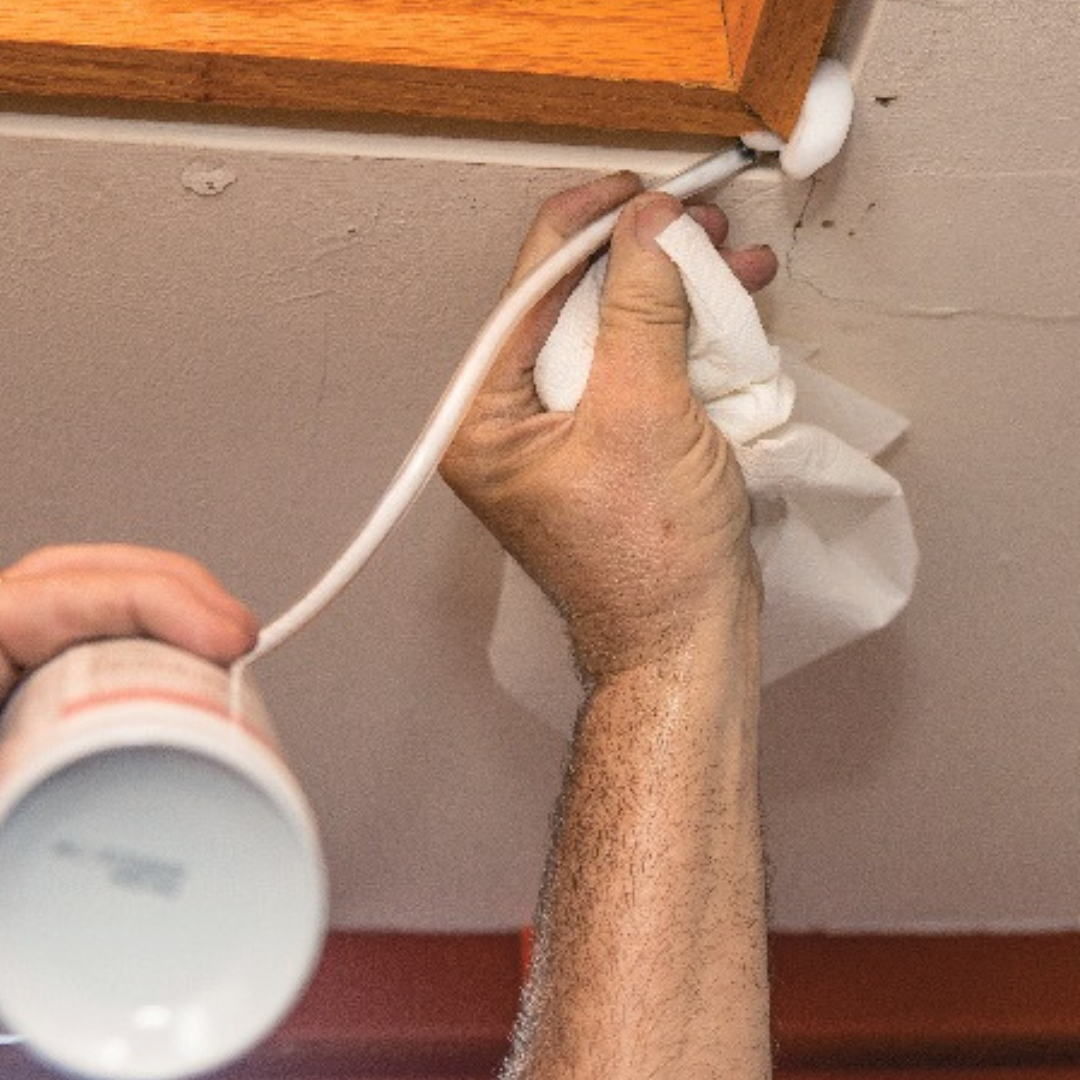 Ant Treatments in the Winter
During the winter months the best treatment option for dealing with ants is to spray a foam inside the cracks and cervices that the ants are entering in and out of. BOGO uses a product only licensed pest control technicians are allowed to use. It's extremally effective. The product doesn't kill the ants right away. Instead the ants get the product on them and are able to carry it back to the rest of the colony that is overwintering under the floor. The product takes 30 days to fully eradicate the colony inside your home.
We Stand Behind Our Insect and Mouse Services and So Do Our Customers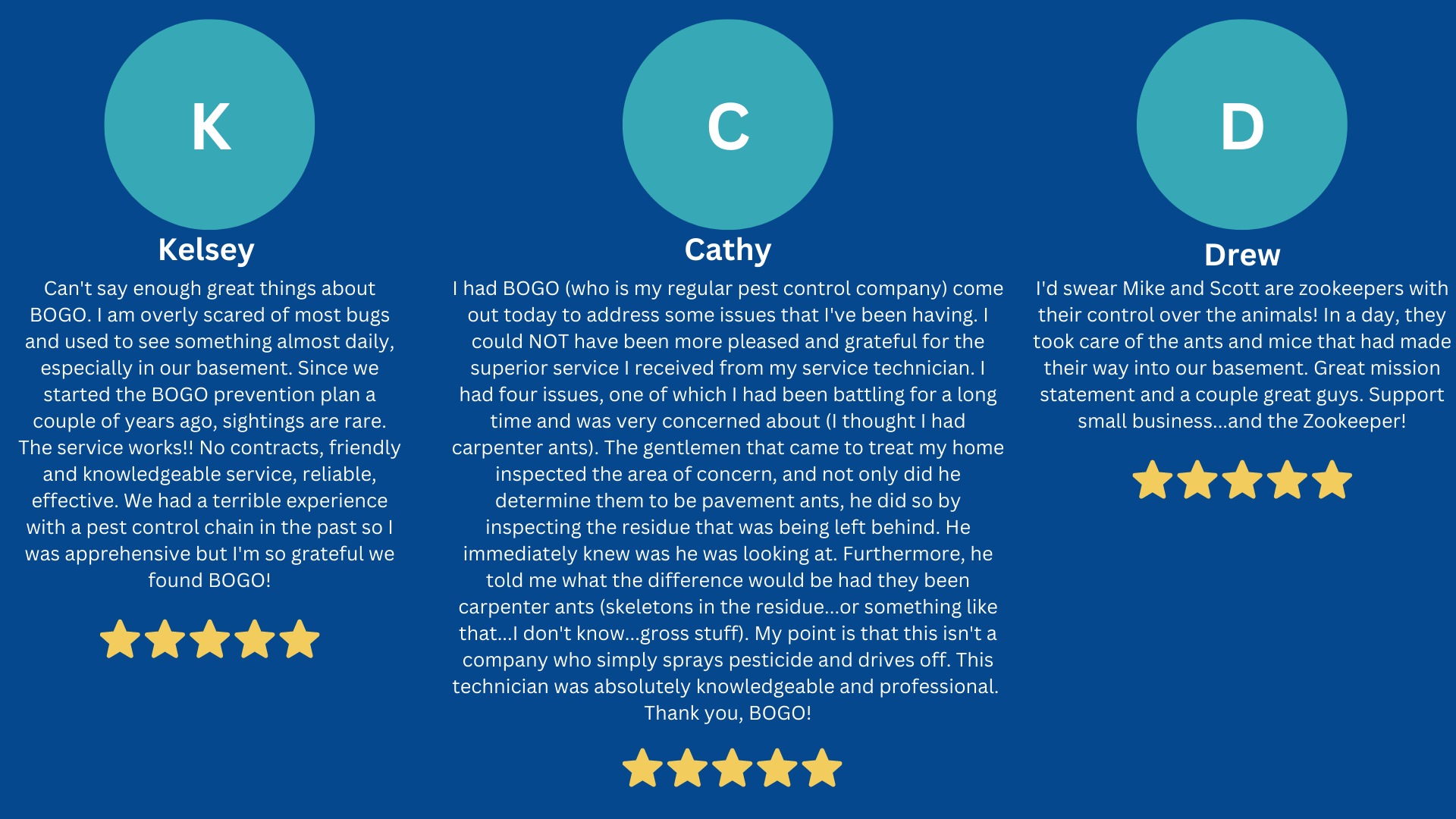 Read More 5 Star Reviews From Our Amazing Customers